partners with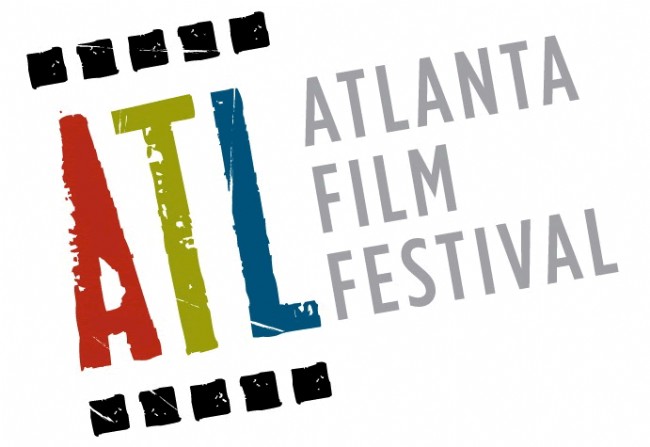 The Center's own Tanya Anderson (Communications Manager), Carlton Mackey (Director of the Ethics & the Arts Initiative), and Dr. Edward Queen (Director of the Ethics & Servant Leadership Program) will serve as film hosts -welcoming audiences and holding post film discussions with directors, producers, and other guests.
JOIN US!
Tanya Anderson Woodward will be hosting the film Without A Net and leading
Q and A with film maker, Kelly J. Jefferson.
Saturday, March 24 @ 2:15pm
Landmark Midtown Art Cinema
Djeferson, Bárbara, Rayana and Platini live in a drug controlled slum of Rio de Janeiro. Their families are struggling, their homes are physically unstable and everyone they know has dropped out of school. When a big-top circus tent suddenly appears in a nearby parking lot, they decide to take a chance. They learn trapeze, acrobatics, juggling and contortion, then audition for the end-of-year show, rehearse and prepare for the curtains to part on opening night. Along the way, Without A Net explores the connections between risk, desire, poverty and circus, and celebrates the perseverance of youth in the face of tremendous odds.
Edward Queen will be hosting the film A People Uncounted and leading Q and A with the audience.
Friday, March 30 @ 4:45pm
Landmark Midtown Art Cinema
A People Uncounted tells the little-known story of the Roma, commonly known as Gypsies, whose traditions have been both romanticized and vilified in popular culture. The Roma have endured centuries of intolerance and persecution in Europe, with an estimated 500,000 of their people murdered in the Holocaust. Using contemporary footage and archival images, some never before seen on film, A People Uncounted documents the colorful but difficult lives of the Roma and traces their current problems to the Holocaust and to ongoing discrimination. A diverse and far-flung people, the Roma have often lacked a central voice to record their history and political power to fully tell their story. As ethnic intolerance flares up across Europe, A People Uncounted sheds light on this unique culture while presenting the Roma's tale as emblematic of the world's legacy of racism and genocide.
Carlton Mackey will be hosting the film Brooklyn Castle and leading Q and A with film makers, Katie Dellamaggiore and Nelson Dellamaggiore.
Saturday, March 31 @ 11:30am
Landmark Midtown Art Cinema
A squat concrete building on an inner-city block, Intermediate School 318 in Brooklyn, New York may not impress from the outside, but in room 319, something special is happening. Here, hundreds of Ms. Vicary's students have learned to play chess, one of the world's oldest and most complex games. To date, I.S. 318's powerhouse chess team has won 26 national chess competitions, and while some students seem well on their way to becoming the next Bobby Fischer, many have just begun learning how to move the pieces. BROOKLYN CASTLE follows five of these team members for one year, and documents their challenges and triumphs both on and off the chessboard. Justus is an extraordinarily talented 10-year-old who is trying to navigate the unfamiliar pressures that come with his new found success. 11-year-old Patrick struggles with ADHD, and uses chess to improve his concentration. At 12, Alexis already views chess as a means to attain a higher education and support his immigrant family. 13-year-old Rochelle strives to become the first African-American female to achieve the level of chess master. And the team's emotional and outspoken leader, 12-year-old Pobo, rallies his fellow students against school budget cuts while running for school president. In each of these young teens we witness the profound effects of chess, a beautifully complex game offered as a unique learning experience in an underfunded urban school.
Atlanta Film Festival (ATLFF) is an Academy Award qualifying,
international film festival held in Atlanta, Georgia. This years
festival will take place March 23- April 01 at Landmark Midtown Arts
Cinema and other remote locations including Plaza Theatre, The Goat
Farm, and Strand Theatre. For more information, or to purchase