My Take: Keep government out of mind-reading business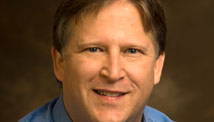 Editor's Note: Paul Root Wolpe, Ph.D., is director of Emory University's Center for Ethics.
(CNN) – "My thoughts, they roam freely. Who can ever guess them?"
So goes an old German folk song. But imagine living in a world where someone can guess your thoughts, or even know them for certain. A world where science can reach into the deep recesses of your brain and pull out information that you thought was private and inaccessible.
Would that worry you?
If so, then start worrying. The age of mind reading is upon us.
Neuroscience is advancing so rapidly that, under certain conditions, scientists can use sophisticated brain imaging technology to scan your brain and determine whether you can read a particular language, what word you are thinking of, even what you are dreaming about while you are asleep.
Read Complete Article On:
http://religion.blogs.cnn.com/2011/11/12/my-take-keep-government-out-of-mind-reading-business/