Forgiving the Unforgivable:
Mengele and the Holocaust
Eva Mozes Kor is a Holocaust survivor and a "forgiveness advocate." Eva and her twin sister Miriam joined the children who were experimented upon by Josef Mengele at Auschwitz. In 1995, Eva returned to Auschwitz to commemorate the camp's 50th year of liberation. She stunned many by announcing that she forgave Mengele and the Nazis.


Stressing in her presentations that she speaks for herself alone-in that the act of forgiveness was primarily for her well-being and not intended to dismiss the Holocaust she has broadened her message to a theory of personal and social peace. Her presentations have mesmerized audiences throughout the United States and Europe.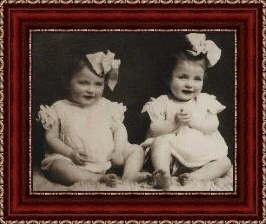 She has presented her notion of forgiveness in a recent film,
Forgiving Dr. Mengele,
which documents her struggle with the pain of victimization and her controversial decision to forgive.


Two presentations:

Tuesday, October 4th, 7:00pm,

Glenn Memorial Auditorium
1660 North Decatur Rd, NE, Atlanta, GA 30307
Wednesday, October 5th, 12 Noon, Harland Cinema Theater

FREE ADMISSION
but registration is required.


To register:

Click here http://www.orc.emory.edu/About_Us/forgive.cfm

Emory Sponsors: The Center for Ethics, Office of Research Administration, Candler School of Theology, Dept. of Religion, School of Medicine, Tam Institute for Jewish Studies, Office of Religious Life, and The Religion, Conflict, and Peacebuilding Initiative